Guide to Safari Comfort Levels
Accommodation Types on Safari
What is the difference between camping and a tented camp? Is a lodge just a hotel? What is the difference between luxury and high-end luxury? Are you lost in translation when it comes to safari jargon? No need to worry, we have compiled the ultimate guide to understanding safari accommodation terminology. With our guide, you know what is in store for you on your safari holiday.
Lodge
The standard accommodation type on safari is a lodge. Lodges are typically small hotels where the rooms are separate dwellings, sometimes on a row and sometimes separate huts. The luxury level ranges from rustic bush camps to high-end luxury with private butlers, private pools and all the amenities of a world-class hotel. Budget lodges can often be the most affordable way to do a safari as camping can require a lot of maintenance.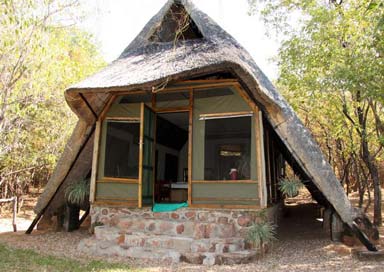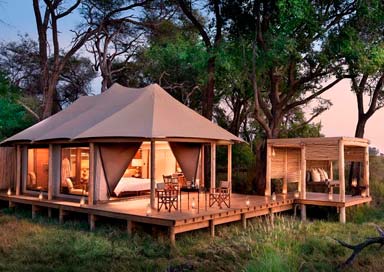 Tented Camps
Tented camps are very different from camping and offer all the amenities and standards a lodge would. Tented camps are usually rather luxurious and come with an attached bathroom, sometimes even with a bathtub and a private pool. Tented camps are permanent or semi-permanent dwellings. They are like hotels except that the walls are canvas. If your tented camp is mobile, this means it moves locations every few months.
Camping
When you go on a camping safari, expect a simple tent that can be erected and dissembled in a few minutes or hours and carried away to a different location. Some operators expect you to help put up the tent whilst others have personnel do this for you. Usually, ablutions are shared although there are luxurious mobile camps where you have a bathroom attached. Camping is an affordable way to get intimate with wildlife. Bare in mind that a lot of manhours go into erecting a camp and that national parks ask high fees and thus, even a simple camping safari may run rather expensive.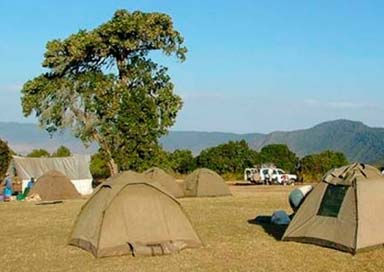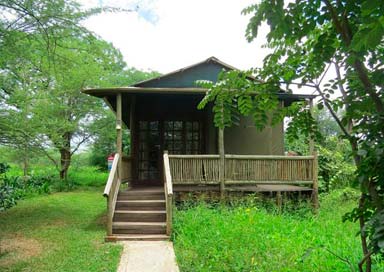 Budget Safaris
Budget safaris are, as the word suggests, on the cheaper side of things. They are sometimes private, sometimes organized in groups, look out for words like 'joining' or 'scheduled departure' or ask your operator if your tour will be private or not. Budget safaris require an accommodating mind but that said, budget travelers are the happiest travelers. Accommodation in budget lodges or camping. Our cheapest budget safaris, priced under $100 per day, can be found here.
Mid-Range Accommodation
Medium level or mid-range accommodation is neither fancy nor simple. Most lodges qualify in this category, roughly equivalent to 3-star accommodations. They are the best option for people who want to save but don't want to compromise on comfort. Most tours that are on this level are private but ask your operator or booking buddy just to be sure.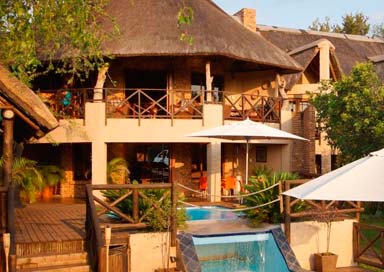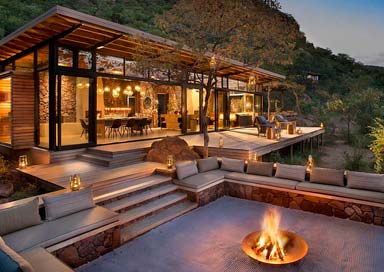 Luxury Accommodation
Tented camps and lodges that fit into the luxury category are posh and comfortable. Expect big rooms, personalized service, good food and epic views. Luxury accommodation means that you can relax and be taken care of. Oddly enough, luxury safaris are not always private. Often times you will go on game drives organized by the accommodation – these being held in groups. You can usually pay more for private game drives. Ask your operator or booking buddy to make sure.
High-End Luxury Safaris
High end luxury safaris feature amenities and comforts that are out of this world. You will most likely have your own private butler at your disposal, a private pool, along with classy activity options such as flying safaris and ballooning. Oddly enough, your game drives are not always private here either as lodges and camps will often pair you with similar-minded travelers. You can usually upgrade to private game drives though. Our selection of high-end luxury safaris can be found here.