Experiences and Cultural Atractions in Kenya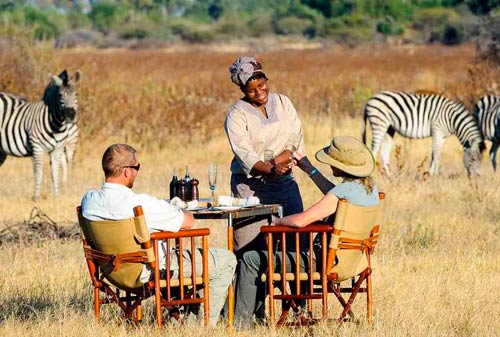 Dinner in Kenyan Savannah
Kenya is one of those countries that has the potential to completely transform its visitors. Immerse yourself in the beauty of Kenyan nature and discover the many cultures of the country, dive and snorkel, climb mountains or enjoy the bustling nightlife in cities like Nairobi and Mombasa. Use our bespoke guide to discover Kenya's highlights.
Kenya is a diverse country offering travelers a wide range of experiences, from snorkeling and diving off one of the best coastal strips in the world to mountaineering to world class game viewing. Experience the cultural richness of Kenya as you get to know citizens who are nomadic, agricultural, city-dwelling or fishermen.
Meet with Christians, Muslims, and believers of local faiths. Get drawn in by the magic of the Arabian soul of the coastal lands. Feel connected to nature as a Maasai story teller pulls you into his or her world as you grill your "Nyama Chome" under the starry night sky. Kenya's destinations are like a "little Africa" in which neither culture nor wildlife come too short.
Eat your way through Nairobi
Nairobi should be on your list of top African foodie destinations because its culinary scene is bursting with flavor. Local classics include the Carnivore Restaurant serving all kinds of wild meat; from crocodile to kudu to giraffe (we know, not for everyone).
The more exquisite fine diner will appreciate the taste at Tatu Restaurant, this fine-dining venue serves fresh seafood, amazing steak, and other culinary delights, in the romantic setting of the legendary Norfolk Hotel. A local favorite is CJ's, this top rated venue serves affordable and delicious food and drinks and has two locations in Nairobi. The best French restaurant in East Africa is the Lord Erroll.
The stylish restaurants sounds and looks British but the food is a modern take on the French kitchen. A family friendly garden setting can be found at the About Thyme. This lovely restaurant is has something for everyone.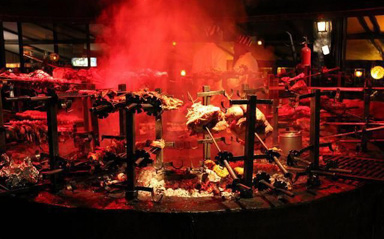 Tradional Kenyan Food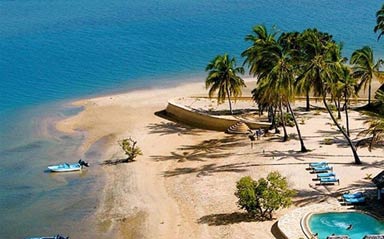 Lamu
Immerse Yourself in Civilization
Go to Lamu to learn more about the glorious days of Indian Ocean trading and when the Swahili Coast was one of the most civilized places on earth. All of Lamu Old Town is a UNESCO world heritage site and rightfully so. Built in coral stone and mangrove timber, Lamu is as enchanting as it gets, with donkeys lining up the streets and zero cars.
There is even a donkey sanctuary. Lamu was established in the 14th century. In 1505 it was invaded by Portugal. Luckily, the king struck a deal with Oman and forced the Portuguese out. The Omani age is known as the golden age of Lamu. The town became a self-governed protectorate and became wealthy trading (mostly in slaves to the Arab world). The town had a vibrant arts scene and was quite the 18th-century metropolis. The Germans invaded the town, then the British, independence followed in 1963 and Lamu became a part of Kenya.
Today, Lamu delivers world-class Instagram photo opportunities, celebrity sightings and a perfect setting to relax.

Experience Nature like you never have before
Kenya is the perfect destination for any wildlife enthusiast. Boasting several national parks and reserves with the Big 5 and many other animals, Kenya never disappoints the nature lovers. Evident wildlife destinations include the Maasai Mara, the Amboseli, Tsavo East, and Tsavo West, Lake Nakuru and Lake Navaisha, Hell's Gate, Samburu Game Reserve and Shimba Hills.
Kenya offers affordable safari destinations along with the highest end private game reserves. There are also some world class animal sanctuaries, including the Giraffe Center, Ol Pejeta Conservancy and the Sheldrick Wildlife Trust. Going on safari is a most-do when visiting Kenya, even if you are just in it for a beach holiday. Both the Tsavo and Shimba Hills can be done comfortably from Mombasa.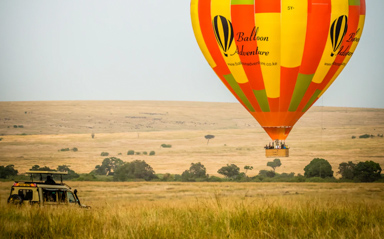 The Kenyan Wildlife from the Sky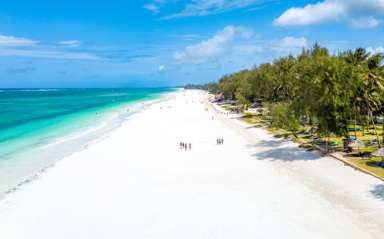 Diani Beach
The Sandiest Beach in the World
Diani Beach is world famous for its endless sandy white stretch. This beach in Mombasa attracts hundreds of thousands of visitors each year from all over the world. Mombasa is the perfect ending or extension to any safari. Think Bush to Beach when you think Mombasa.
You also have the opportunity to go on safaris from here – either to the Tsavo, to Shimba Hills or, if you have a little more time, to the Amboseli. Ladies visiting Diani Beach must be prepared for all the flirtatious beach boys looking for a fling of romance. The nightlife scene along the beach is also epic.

Kenyan Cultures
Kenya is one of the most ethnically and culturally diverse countries in the world. 43 tribes are registered here, the biggest being the Kikuyu who make up over 20% of the population. 68 languages are spoken in Kenya, making it one of the most multilingual countries in Africa.
Traditionally, the Kenyan President is a Kikuyu and the Kikuyu's successfully defend the prime positions in politics. The Luhya and the Luo, a fishing culture most prominent along the shores of Lake Victoria, follow. The Maasai, who stand at the center of any tourists' attention, only make up about 2% of the 45 Million people. There is also a significant number of Indians native to Kenya, including the tourism minister. Kenyan Whites also play a significant role in Kenyan politics, economy and conservation/tourism. The most famous White Kenyans probably being the Leakey family.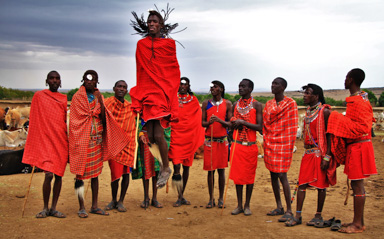 Maasai Jumping Dance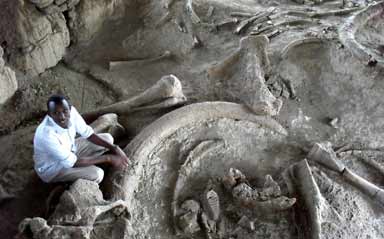 Fossils around Lake Turkana and Koobi Fora
Cradle of Mankind
Still in debate over where the actual Cradle of Mankind is, be it South Africa, Ethiopia, or Kenya, this is a place where the first stirrings of humanity happened.
Kenya is called The Cradle of Mankind as this is where Dr Richard Leakey discovered the bones of human beings dating back to the beginning of mankind's existence. These bones were found on Kenya's Lake Turkana coastline, at Koobi Fora, now the territory of the nomadic tribe of Gabbra.
We definitely recommend a trip to Koobi Fora, a paleoanthropological site and Museum situated in Sibiloi National Park on the eastern shores of Lake Turkana for an afternoon activity!
Activities in Kenya

WILDLIFE SAFARI

GAME VIEWING

TREKKING

PHOTOGRAPHY

SURFING

CAMPING

CANOEING

FISHING

SCUBA DIVING

CULTURE-TRAVEL
Know before you go
GETTING THERE:


Flights to Kenya's main airport, Jomo Kenyatta International Airport, depart fairly frequently from flight hubs such as Frankfurt, Istanbul, Dubai or JFK. Major airlines including Turkish Airlines, Lufthansa, Qatar Airways and not to forget Kenya Airways land here every day. Once having arrived in Kenya, you will most likely opt for the transportation mode chosen by your tour operator as part of your tour package. For example, on the popular route from Nairobi or Mombasa, one can fly or drive between reserves, or even do a bit of both.

SAFETY:


In general, security is good in most tourist areas, especially in the reserves.

HEALTH:


A valid vaccination against yellow fever is required for all travellers older than one year when entering from a yellow fever area. This is not required for entry from Europe but is recommended.

VISA AND PASSPORT:


To enter Kenya, a passport with at least two blank pages, a validity period of six months and a visa are required. Entry visas are available online and on arrival at Kenyan airports for citizens of EEA countries, US citizens and some others. However, a small fee applies here and is usually paid in US dollars. Please always check the official government immigration website before entering the country.
KENYA CULTURAL INFORMATION
PEOPLE:


Around 48 million people live in Kenya. The largest communities with over 200,000 inhabitants are Nairobi, Mombasa, Kisumu and Nakuru. The population of Kenya is very diverse, consisting of over 40 tribes and many immigrants and their descendants, mainly from India. One can roughly distinguish between Bantu, Nilotic, Cushite and Arabic tribes. The best-known group are the Massai, but they are again divided into sub-tribes, such as Samburu and Molo. The Kenyans are predominantly Christian, in all directions, from Catholic to Anglican, Protestant and also Jehovah's Witnesses and others. Islam is mainly represented on the coast and in the north.

FOOD:


The cuisine of East Africa is varied. Many Kenyans like to eat fish and meat, but the local vegetables are also a real treat. A classic of Kenyan cuisine is ugali, a dish made of corn porridge, which is usually served with meat and sauce. It is similar with the somewhat softer Uji. But rice is also often served as a side dish; it is cooked in coconut milk and is known as Swahili rice. Also popular is the unleavened flatbread Chapati, which is basically a kind of pancake and provides a good basis for dishes of all kinds. Nyama Choma, fried meat, is also considered the national dish. At last, goat and sheep meat is very popular, especially with the Massai.

LANGUAGE:


More than 50 different languages/dialects are spoken in Kenya by the different ethnic groups. National language and the second official language is Swahili, the first official language and business language is English.

CURRENCY:


The Kenyan currency is the Shilling (Ksh), which is also known colloquially as "Bob". One US Dollar is around 100 Kenyan Shilling (depends on fluctuation). However, the US dollar is the most common currency for tourists and can be used in restaurants, hotels and shopping malls. Credit card payments are also possible here