Places to visit in Angola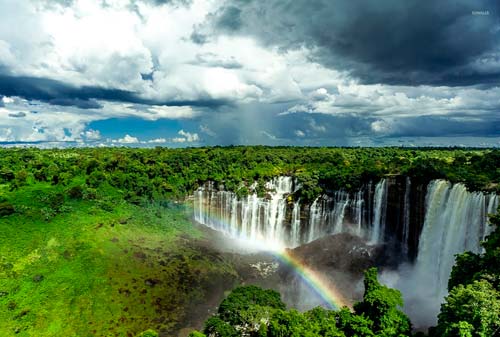 Even if Angola doesn't have a long history when it comes to safari tourism, experienced travelers will know how to appreciate its virgin landscapes. After a long time of war and dangers, Angolans are finally at peace and they started focusing on what their beautiful country has to offer. Many of the local wonders are just being discovered again and brought into the light for travelers to enjoy. If you are planning to spend your holidays in Angola there are plenty of destinations to visit.
And Angola safari tours might simply make you fall in love with this country! Also, there are plenty of Angola holiday packages that will offer you specific tours with a guide included so you won't have to dive into the unknown by yourself. As exciting as doing it by yourself can be, consider that there are still certain risks that you are taking. Some of the Angola best safari operators are Angola Travel and Tours, or Pure and Authentic Tourism. They will guide you toward the most precious Angola destinations and attractions.
Here are the most beautiful and fascinating places that you simply can't ignore when you are visiting Angola.
Foz de Cunene

Arch Lagoon

Baia Azul

Lubango

Serra da Leba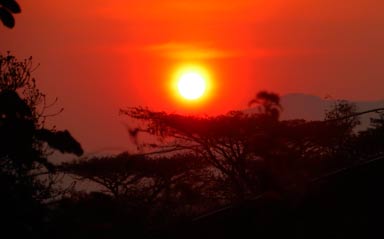 Iona National Park
If you are visiting Angola, you simply can't skip Iona National Park. Locally, this area is known by its Portuguese name, Parque Nacional do Iona and it is considered the widest park in the country. You can find this park in the south west region of Angola, in the Namibe Province and it offers you around 15,200 square kilometres to explore and enjoy.
The natural life in this park is rich and fascinating for tourists since you can admire so many natural beauties! You will find wild dunes as well as large plain areas and mountains surrounded by cliffs. With such a diverse ladscape, you will most likely spend a couple of days exploring this park, especially if you take breaks to eat and breathe in the fresh air around you. Iona National Park was a natural reserve between 1937 and 1964. But the Angolan civil war left a sad print on the amazing national park of Iona and nowadays, different organisations and investors are trying to bring its beauty back for the tourists to admire. The park is extremely rich in reptiles species and 8 species are strictly specific to this area. These unique animals that can't be found anywhere else are two lizards, three geckos, and three skinks species and they ca be freely admired in the Iona National Park.

Baia dos Tigres
Baia dos Tigres was initially a little peninsula on the East side of Angola but nature had other plans with this piece of land. The isthmus of the area was in the south while on the other side there was a cozy fishing village named Tigres.
The ocean was very strong in 1962 and sent its waves through the isthmus which made the peninsula separate as an island. This is how Tiger village changed its status into an island status almost in a matter of hours! You can imagine the natural beauty this event left behind or you can put Baia dos Tigres on your travelling list for your Angola visit.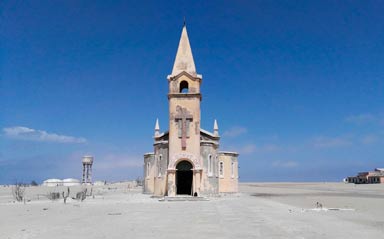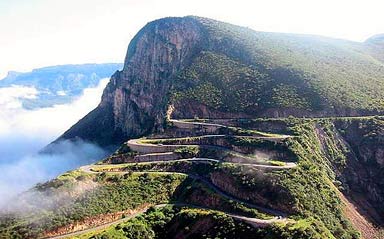 Serra da Leba
Legend has it that the Serra da Leba pass is named after a Portuguese woman who designed and built the road, who died after she viewed it on the very day the project was finished. Serra de Leba is a great place to be for those who love mountains and hiking experiences. You will find this mountain in the Huila province of Angola. It gets to 1.845 meters in height and offers a breath-taking view once you climb on top of it. But even if you don't want to conquer this entire mountain, you can admire the region that it is at and the amazing plants that you might discover.
If you do want to make it to the top of this Serra de Leba mountain you should know that most of the road is paved, but 1.7 kilometres of it might be challenging. This last portion of the trail has 7 hair pinned turns and it is also recognized for being one of the most popular hair pinned roads in the world. This road is one of the most beautiful landscapes that are illustrated on postcards when it comes to Angola and it also has an interesting legend. It is said that Sierra de Leba was the name of the woman who designed the amazing road and she died in the same day the road was finished. However, you should drive with caution while you venture on this road because it has little safety measures, if any at all and it claimed its share of fatalities along the years.

Foz du Cunene & Namibe Desert
The perfect contrast between the ocean and the Namibe desert is illustrated in Foz du Cunene where you will find a truly magical realm. If you make it to this part of Angola, south of Iona National Park, you will find a true natural heaven to admire. Foz du Cunene is enriched with unique sand dunes, rocky plains and salty swamps. The famous sand dunes end their course into the sea which creates quite a spectacle for travellers to see.
Exciting new ecotourism resorts are popping up on the Namibe beaches. And if you are a bird watcher you will simply love the lagoons because they host a variety of species and marine life that will mesmerize you. To get to Foz du Cunene you need to drive through the Iona National Park and the Namibe Desert. But there are several local Angola trips that you can check out. During the ride, you will enjoy landscapes that are hard to find anywhere else in the world. The views that you will be able to observe and go through are so much in contrast with each other that they seem surreal. You will get from rocky landscape to sand dunes and riverine vegetation in a matter of minutes. And you will not want to let the camera down during this fascinating journey!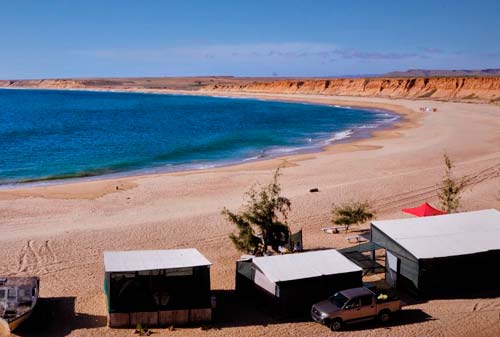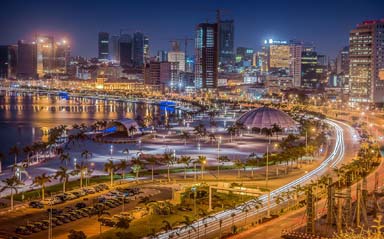 Luanda
It would be a shame to visit Angola without checking out Luanda which is its capital. Here you can find great beaches to relax at and also some ruins of the Portuguese colonial times as well as museums and other historical monuments. Since this is the main city in the country, you will find plenty of cultural places and entertaining areas to experience a true vibe of Angolan life!
People in the capital of Angola will be slightly different than Angolans from other areas but they are all very welcoming to foreign tourists and eager to share their culture! Your Angola trip will most likely include a visit to the Capital and you won't regret the time spent in Luanda.
All these amazing landscapes can make for a great family holiday in Angola or even a great place to celebrate your honeymoon.

Mayombe Rainforest
Aside from being the second largest forest in the world, this is the largest forest on earth that you did not even knew existed. The Mayombe, also known as Maiombe, or Mayumbe. It covers 1.800000km2 of land with 36000km2 making up the central and more untouched part of the forest. A transfrontier protected area is planned to help preserve this majestic forest, however its success depends on whether or not more tourists can be mobilized to come and visit.
The rainforest is home to one of the richest sources of biological diversity with gorillas and chimps calling it home. Rivers and mountains add to the spectacle. Besides the Congo River, the main rivers are Shiloango, Lukalu and the Lubuzi rivers. Mountains include Mount Foungouti, Mount Bamba, Kinoumbou Mountains, Mount Foungouti, Ngouedi Mountains, Kanga Mountains, Mount Bombo and Pic Kiama.
The Mayombe people live as hunter gatherers in the forest. They're considered guardians thereof and could profit from an increase in tourism activities. A Mayombe rainforest safari is an unforgettable adventure that can be booked exclusively with Safarisource.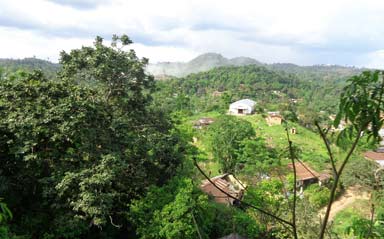 Tchitundo-hulo

Namibe

Benguela

Culture

Kalandula
Angola wildlife

Gorilla

Pangolin

Sable-Antelope
Elephant

Zebra

Cocrodile

Turtle

Albatross

Penguin

De-Brazza's-Monkey

Black Rhino

Ostrich
Around 4 decades ago, Angola had one of the most fascinating wildlife spectrum in the world. However, the civil war and the intense years of poverty didn't leave this aspect unaltered. Many animals were sacrificed to feed local families and others were simply eliminated from the big areas where they used to live before the weapons became present. For instance, the Angolan military tries hard to reintroduce new species in parks like Quicama National Park which can be found in the Kwanza River Valley. This park used to be populated by elephants, antelopes, and other amazing species. And reviving this particular park is just the beginning as the US funded a 10 million dollars project in cooperation with South African wildlife experts in order to bring animals back to their natural habitat in Angola.
Mammals
As you travel through Angola and talk with the Angolan people you will discover a wide variety of mammals that are still present in the country. However, among these animals there is also one critically endangered species, 5 that are endangered, 8 that are vulnerable and 10 that are almost threatened. The main danger for mammals in Angola is illegal poaching. The South-Central Black Rhinoceros is one of the most hunted species in Angola because everyone is interested in their wonderful horns. Also, the Western Gorilla is a critically endangered species. If you are lucky, you can see Gorilla in the Mayombe Rainforest in Cabinda. The Common chimpanzee is another endangered species due to hunting and habitat loss as well as several local diseases. The state of Angola tries to re-establish natural reserves which exist already but are it is still under development in order to protect the remaining individuals of these species. You can see large mammals in Angola but do not expect it to be like the Kruger in South Africa or Bwindi in Uganda.
Birds
If you are a bird watcher, Angola offers around 983 species of birds that you can admire. 14 of these beautiful species are specific to this country and can't be found anywhere else in the world while one was added to the avifauna by humans and 4 are extremely rare species. From all this variety of birds, around 20 species are threatened at a global level. A perfect place to go bird watching is the Iona National Park as well as other parks in Angola. You can witness interesting specimens of Ostriches, Penguins, Grebes, Albatrosses, Shearwaters and petrels, Cormorants, and so on and so forth. When it comes to Albatrosses for instance, all 6 species of them have been seen in Angola and such amazing examples are available for other birds as well. Thanks to the amazing contrasts in terms of climate and vegetation that can be found in Angola, the variety of birds here is almost hard to count. Which means that a true bird watcher will never have a dull moment in this country!
Reptiles
When it comes to reptiles, Angola is once again a blessed land. Only in Iona National Park are around 63 species of reptiles to be observed. Mostly you will find lizards and snakes because of the desert domination in the country. But that doesn't mean that's all you will see when you venture through Angola! Desert Plated Lizard is a lizard species that can be found only in Angola and Namibia and it is not threatened by dangers at the moment. Another interesting species is the Namaqua Chameleon which is one of the largest chameleon types and can reach the size of 25 centimeters. The native reptiles of Angola are: Angolan Adder, Namib Sand Gecko, Marx's Rough-Scaled Lizard, Peringuey's Adder, Namib Rock Iguana, Bushveld Lizard, Desert Plated Lizard, Kalahari Tree Skink, and Angolan Girdled Lizard.