Group Tour or Private Tour? Your Guide
Options: Group or Private Safari?
It is normal for travelers to be unsure about what type of tour is right for them, or for them to understand if their tour is really private or group, or a combination of both. We have sorted some of the jargon for you and present you with the pro's and con's here: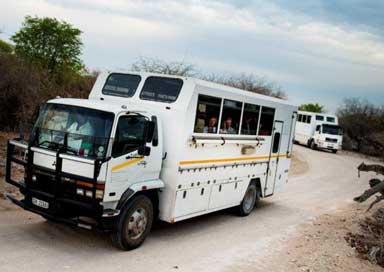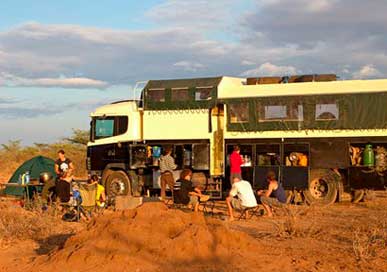 Often called scheduled departure tours or joining tours, have a fixed schedule and a fixed number of seats that the operator hopes to fill.
Advantages of Group Tours are:
Little planning and action required from your side - You book it and all you need to make sure is you can get yourself to where the tour departs from and you have your documents and insurances in order.
Community Spirit – Ideally you are in a really cool group with pleasant people. You will never feel lonely and meet exciting new friends to share a wonderful experience with.
Price – Group tours are always cheaper than individual travel.
Disadvantages of Group Tours are:
No tailoring of the tour to your expectations - The tour is fixed. We can help you find the most ideal group tour however, so send us a message!
Dealing with a group of diverse people – you might not get along with everyone, some people might hold the group back and delay your experiences or cut them short.
Group tours tend to be cheap and cheap means doing away with certain comforts. There are medium range and luxury group tours however.
Delays and itinerary changes – to accommodate a diverse group of people with different preferences, changes to the itinerary and delays can be expected. We cannot help in these cases as it is the norm rather than the exception.
Private safaris are tailored to your preferences and often allow spontaneous flexibility. You have your own transport and guide and do not need to accommodate other people.
Advantages of Private Tours are:
Custom-made for you
Seldom unpleasant surprises in terms of itinerary changes or delays
Unique bond with your guide
Time to explore what you like
Opportunities to interact with other travelers at lodges on your own accord rather than in a vehicle
Disadvantages of Private Tours are:
Price as you will always pay more for all those advantages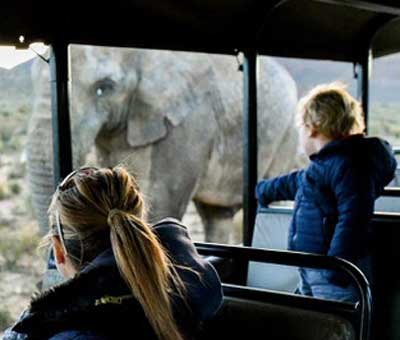 A mixed approach is the norm for luxury safaris organized by lodges rather than tour operators. This means you will have elements tailored to you uniquely but that on game drives you will usually have more people in the car. If your safari is organized by a lodge, you can expect game drives to be in a group but other experiences to be private. Most luxury lodges offer private game drives on request/at an additional fee. On these safaris, the guide does not follow you from lodge to lodge but each accommodation provides you with a new guide, you either transfer by car or airplane between accommodations.